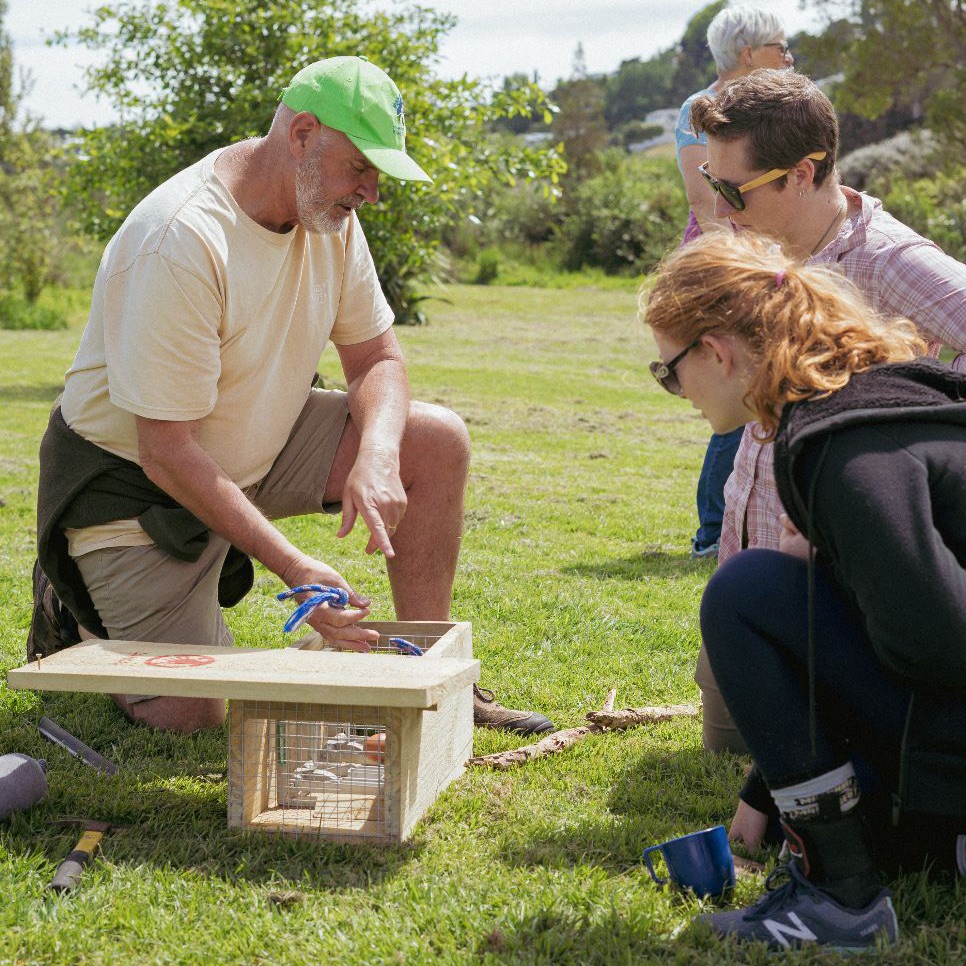 One of the Kiwi Trusts key objectives is to suppress rat, possum and mustelid populations in order to protect kiwi and kōkako. The pest management programme also has the associated benefit of providing a level of protection to the Ōtanewainuku indigenous flora and fauna in general.
An extensive trapping network is currently in place and regularly serviced by volunteers. The maintenance of the track network and associated infrastructure (bait stations, guidance tags, support ropes etc.) is essential to the effective functioning of trapping, monitoring and all pest control activities.
The trapping team consists of volunteers who regularly monitor specific traps for possums and mustelids as well as keeping the tracks clear of vegetation etc. A trapper will monitor at least two lines which may include a boundary line – this is referred to as a "loop". There are approximately 6 to 10 tunnels (with two traps per tunnel) along each line depending on the length of the line and/or terrain. The trapper maintains the trap by removing any targeted animals caught and re-baiting the trap with either salted rabbit meat or egg. The work also involves cleaning traps, cleaning tunnels of debris, and clearing the trap line of minor windfalls. All the catches are recorded on monitoring cards for data collection,
Over the summer period, from 1st of December through to the end of April, lines are cleared fortnightly. During the winter months, May through to the end of November, the lines are cleared once a month. Usually, a pair of trappers will work together on their lines and this is encouraged from a safety perspective.  
There may be several pairs of trappers rotating on a roster basis so that would mean a trapper may only do a line perhaps once a month over the summer period for example. A reasonable level of fitness and health is required as the work involves walking along a marked track, which can sometimes be very steep. Regular 'line maintenance' is carried out by volunteers during monthly workdays (with a total of 176 lines to be maintained annually). Locations of wind-falls (trees and branches obstructing the tracks) are noted by volunteers and are then cleared by a qualified chainsaw crew annually.