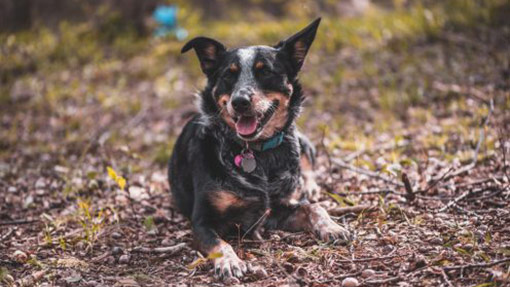 SAVE THE KIWI – MESSAGE ABOUT DOGS
The biggest threat that adult kiwi face is dogs. In fact, the smallest, cutest, friendliest dog has the potential to kill a kiwi. That's because even an inquisitive sniff could fatally damage the kiwi's incredibly delicate chest.

Not all dogs will chase a kiwi – but it pays to be prepared, just in case. Here are six easy strategies that responsible dog owners can implement to ensure even the most well-behaved dog doesn't come face to face with a kiwi.
Do your research. Before you go on holiday or take Teddy, Bingo, Shadow, or Ralph on a bush walk, find out if kiwi live near where you're heading. Many people, especially those who live in urban areas, have no idea that kiwi live very close to humans and other animals, particularly the North Island. Holiday hotspots like Northland and the Coromandel are home to dense populations of kiwi that live alongside residents and tourists alike. Before you head away on holiday, ask the local DOC office if kiwi live nearby.

Leave your dog at home. If kiwi do live where you're heading, consider booking a kennel, organising a pet-sitter, or leaving Pepper with a friend. Not all dogs will chase a kiwi if they pick up an interesting scent, but it's better to be safe than sorry.

Keep your dog under control. If you do decide to take Murphy with you, keep him under control at all times. This means keeping him on a lead when you're out and about, making sure your home or bach is securely fenced so he can't go wandering, or keeping him tied up or inside if you have to. Especially if your holiday destination is foreign to your dog, it could be very tempting for it to explore.

Obey the signs. If you come across a sign that says dogs are prohibited from going any further, don't assume that because your dog is well-trained that the signs don't apply to you. Turn around and take your dog home. In most cases, those signs indicate that protected species like kiwi live beyond them.

Find a dog-friendly walking track. If you want to take Fido or Spot on an outdoor adventure, ask the local DOC office where a suitable spot might be. Dog-friendly walking tracks are being increasingly popular so you're almost guaranteed to find one near where you're holidaying.

Kiwi avoidance training. Dogs and kiwi should never meet. But just in case they do, kiwi avoidance training could help protect the kiwi. Find out more about kiwi avoidance trainers near your place here.
If the unthinkable happens and your dog does come across a kiwi and harm it, or if you discover an injured or dead kiwi, please call the Department of Conservation Te Papa Atawhai on 0800 DOC HOT as soon as possible.

Message sourced from www.savethekiwi.nz