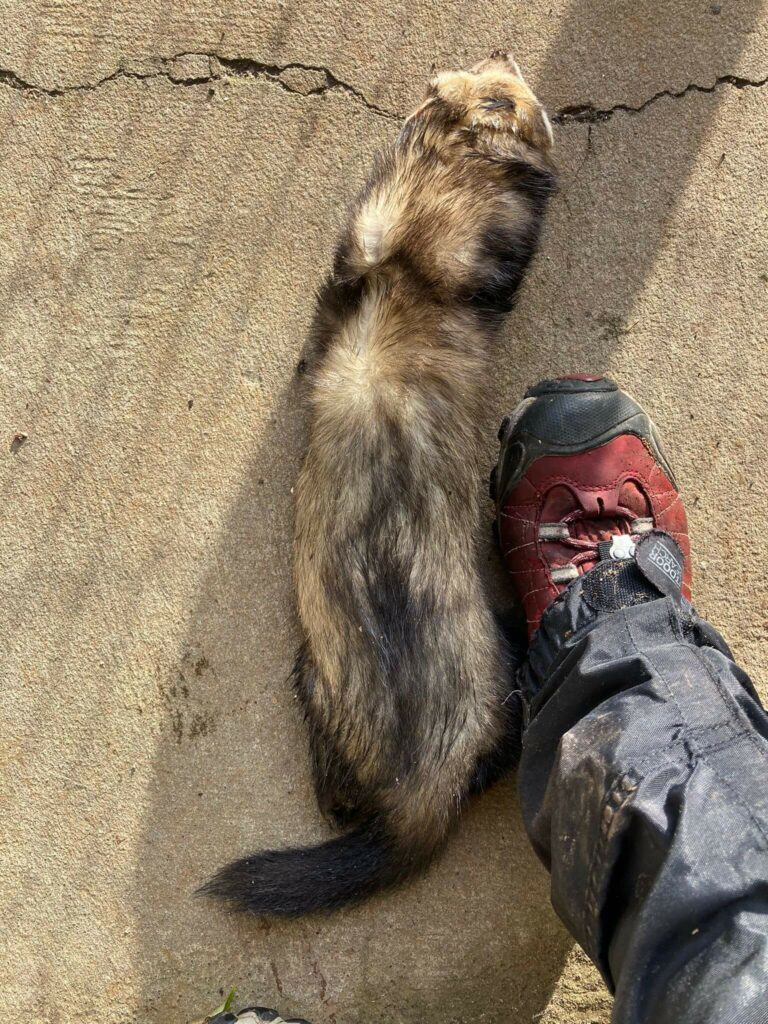 Kiwi News August 2022
July has been put in the horrid basket. Two boys were killed by ferrets. Not this individual, but you can see just how big they are. 

Nino was 6 years old and has one surviving chick that is in Warrenheip.  Magg was 3 years old and just mated up, he looked to be starting his first incubation. Steve, Nick and Dave B have been out every day since the first death setting and checking live capture traps.  Last I heard two cats had been caught in the forest but not ferrets. 

We also had a scare with a strange reading from Smokey but on investigation he's fine.  His TX said he hadn't got up Friday night until 4am Saturday. Maybe he had a blob night then needed a loo outing. July rain has been enough to dive us all back to bed.
Five Kiwi are in incubation. Whetu, he's a dud. Chunukbair, he's a dud. Tahi and Smokey are good productive dads.  Koura could swing either way.

I had to order a new TX for Chunuk as his malfunctioned the day after it was fitted.  Even kiwi are hit with supply issues. By the time a battery was found, delivered, TX built and couriered, Ngaire had given Chunuk eggs, so he's stuck with his faulty TX banging away on mortality for the duration. Quite nerve racking for us.

Adieu and Haze are still restless.  Adieu hasn't gone far but Haze won a free ride home from Mangatoi Rd. Between weather and topography, it took three trips to retrieve him.
Mist and LePew are still rotating around each other, yahoo he's stopped running.
Matawai and her boy are dueting every night but their call patterns aren't indicating incubation – yet. 
The final crappy incident was my field camera being stolen in the forest. 
Roll on August and some happy eggs.

Kiwi Team