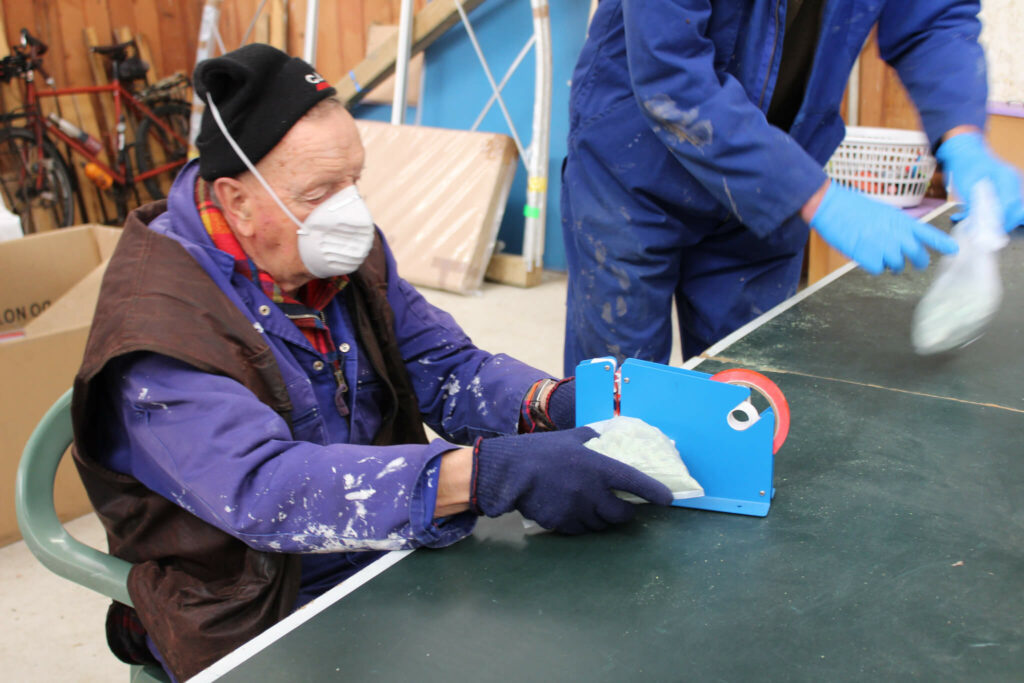 Bait Bagging Workday
We had a great workday on Saturday 21st July!
About 16 of us turned up to join Hans, Peter & Dave at "The end of the road" shed to bag the rat bait. It was an interesting and diverse group from all walks of life and all corners of the world. After a good morning tea we set to work in 2 teams and soon found our rhythm, working like clockwork to get all the bait bagged.
We had a great sausage sizzle for lunch and were all finished by 2.30.
Great company, great teamwork and plenty of laughs made the day go quick. My job was to open the plastic bags, so I am now known as the 'Bag Lady'.
4000 bags packed. 2,200 700gm bags and 1,800 500gm bags. So 2,500kg in total.
Dorothy